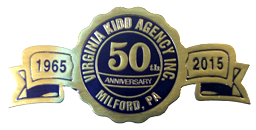 The Virginia Kidd Literary Agency is one of the longest established science fiction specialized literary agencies in the world. VKA embodies more than half a century of rich experience in the top end of the science fiction and fantasy genres. Our client list reads like a top notch "who's-who" of science fiction: Gene Wolfe, Anne McCaffrey, John Varley, James Tiptree Jr., Alan Dean Foster and others set the bar very high indeed.
Our authors have won Hugos, Nebulas, World Fantasy, Tiptree, National Book Award, PEN Malamud, SFWA Grandmaster, Gandalf, Locus Award, Margaret Edwards Award, IAMTW Lifetime Achievement Award (Grand Master), Rhysling Award, Author Emeritus SFWA, BSFA Award — and more. We consistently represent the best of the best.
Publishing-related Inquiries
If you have a publishing-related inquiry about one of the published works, authors with published works, or author's estates we represent, please use our client database to set up your inquiry.
Querying the Virginia Kidd Agency
We are currently accepting carefully crafted queries from prospective and published authors.
VKA is seeking quality, marketable fiction with an eye toward strong character development and fresh storytelling. While our focus remains on science fiction and fantasy, we will represent works beyond that if the story is compelling. We consider SF/F, dark fantasy, historical fiction, popular fiction and adventures. Cozy mystery and romance too. Overall, the characters, their story and the quality of the actual writing are more important than the genre.
We only consider manuscript in Standard Industry Format. Please be aware that turnaround on queries is generally about three months.
If you can offer extremely high quality work, and you prefer to send your query by post, please send it to:
Attn: Queries
Virginia Kidd Literary Agency
P.O. Box 278
Milford, PA
18337
If you prefer email, then submit your query here: subs@vk-agency.com
Notice: We do not accept queries during the following periods:
December 18th through January 8th
May 15th through May 29th
July 3rd through July 17th
September 1st through September 30th